I decided to start a thread to document all the modifications we're making to Copacetic's trailer in hopes some of you might find something of use here.
We solved our initial weight distribution issues by getting the boat back on the cradle properly and then unbolting the cradle, sliding it forward on the trailer and bolting it back down.
We then repositioned, and extended our winch upright and installed a winch and large bow roller. She won't slide back again unless we want her to.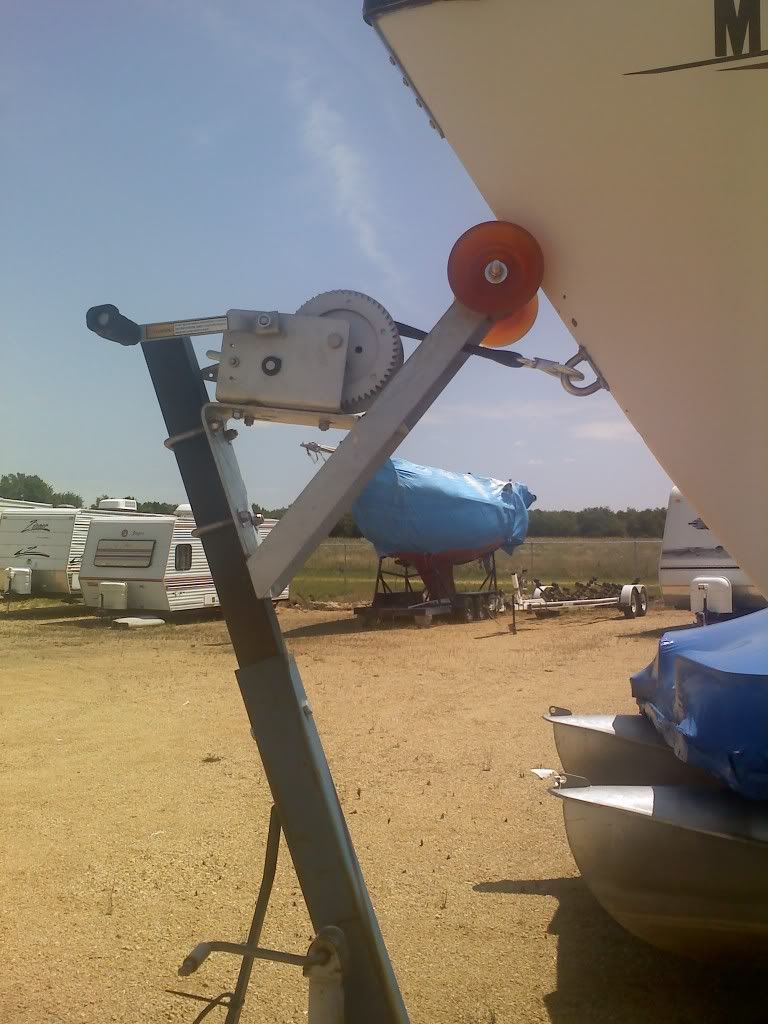 I didn't like tieing the mast to the pulpit and pushpit, and also wanted to bear the weight inboard rather than out at the tip of the pulpit. I built mast carriers that clamp securely on and use cinch straps to hold the mast firmly. After using them, I'm planning to add a roller on the stern (pictured here) to make setup and tear down easier.
When we launched the first time, we didn't realize that two of our six pads were not attached. With Copacetic no longer holding them on, they made a bid for freedom and dove for the bottom, never to be seen again. Now with only four pads holding the boat the hull started to bow in a bit. Our trailer doesn't have a keelboard (yet) so the full weight is carried by the pads.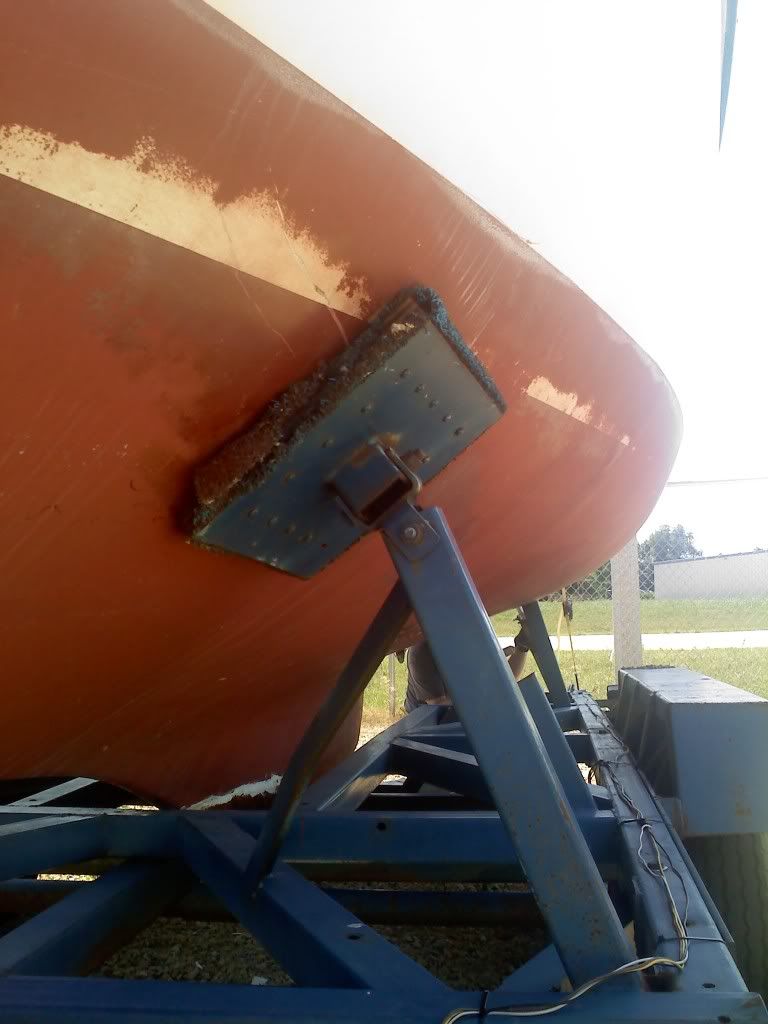 Since the trailer had eight uprights for pads I purchased eight sailboat stand tops. I had adapters made to fit the stand tops to the square tubes of the trailer. In the pictures you can see the tops of the black adapters just under the Hostar "wing nuts".
I modified the stand tops by adding a second layer of 3/4" plywood and carpet. I also drilled and tapped the wing nuts and added set screws to avoid having them loose adjustment due to vibration. Those set screws now do double duty by also holding the top of sheet metal retention straps to help the tops stay put when the boat is off.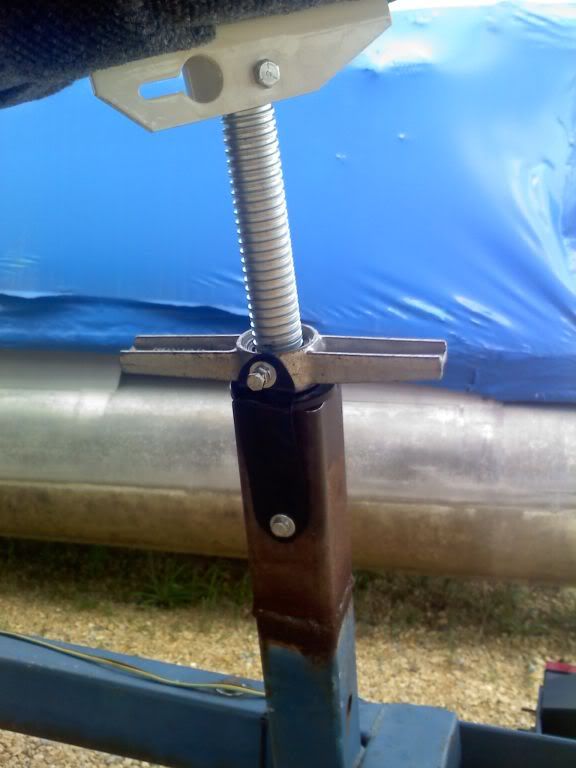 We managed to get six pads on before the cordless power tools ran out of juice so we'll go back tonight and finish up the last two.
Now the trailer just needs a coat of paint, new tires, brake pads... Eventually I'll get to spend my time working on the boat!