Mariner asked if I would tell you all a little about what I did on my trailer, so here goes:
These are the shots of the trailer as I bought it: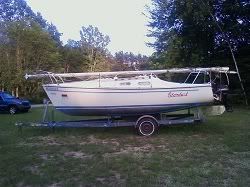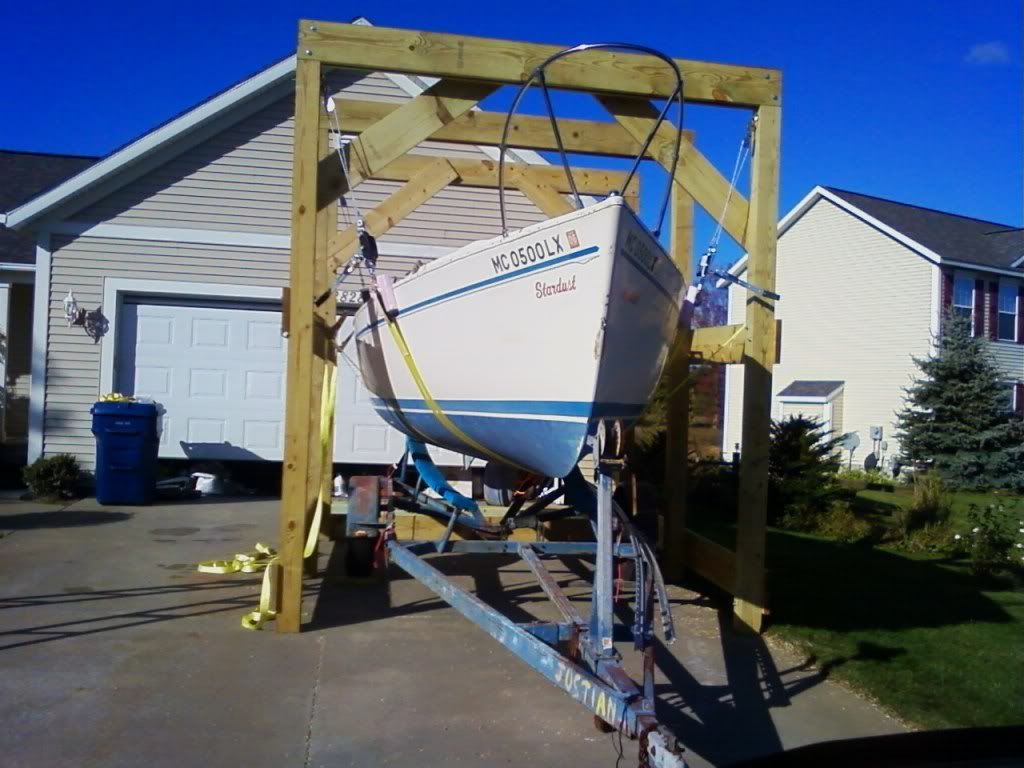 And here's how it looks finished: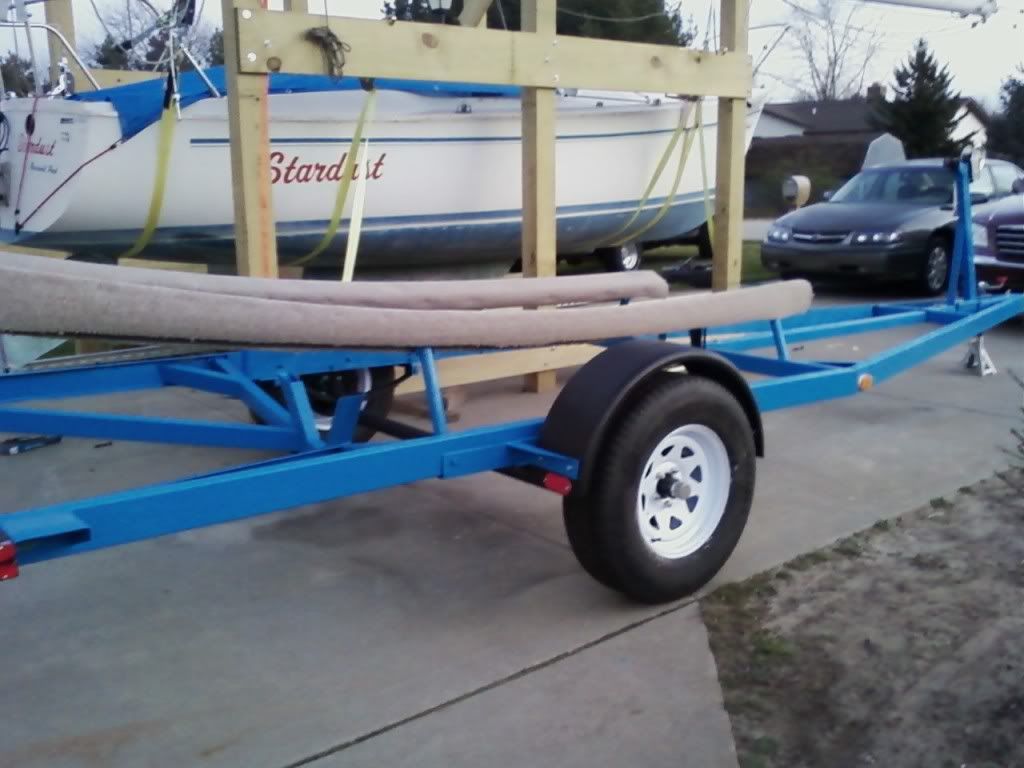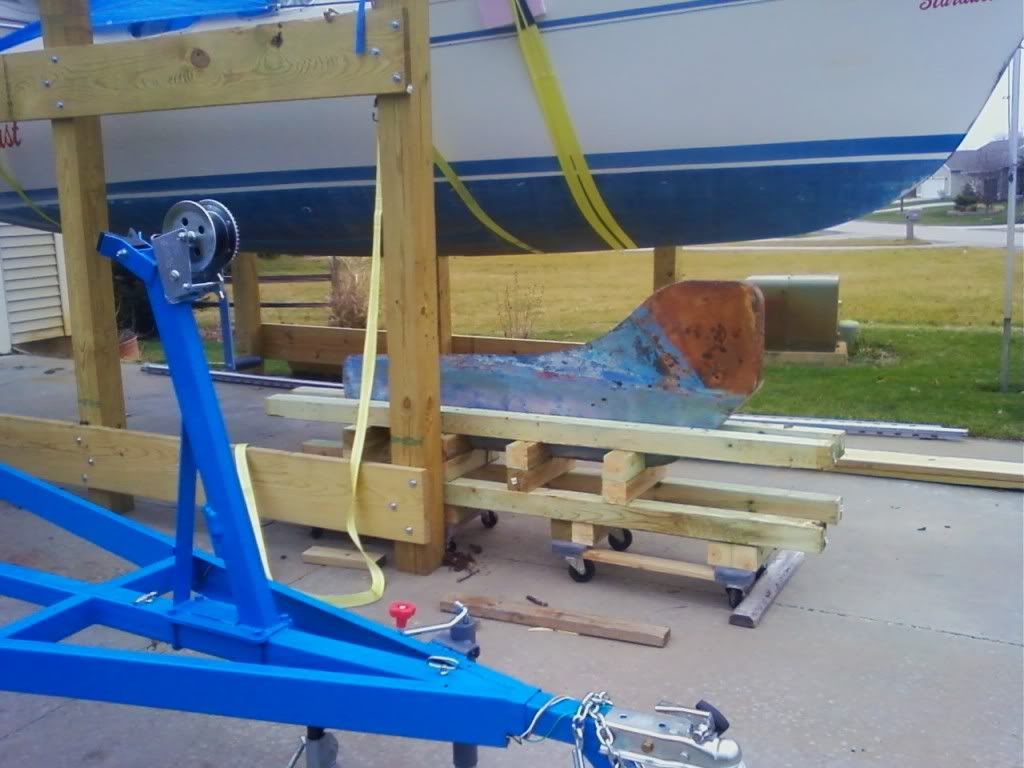 I did a lot of corrosion control grinding and sandblasting surface rust off the frame. Then I did some repairs to the structure; much of the frame is c-beam that looked as though it had slightly bent under stress at one time or another. I welded in some supporting steel to those areas, just to ease my mind.
The fenders came off next, stripped and repainted. Used that spray-on truck bed liner to give them a surface that could stand up to being stood on without worrying about slipping when wet.
Painted the frame with a blue rust killing frame paint. Same stuff I'll use as an undercoat for the keel after I grind/sandblast it. (Can't recall the name, but it's like POR-15 or Rustbullet.)
Electric brakes were shot and the wiring long since removed. Lights for the trailer were mostly shot as well, so started from scratch. Bought a pair of electric brakes from Northern Tools and replaced those. The drop axil, bearing races and leaf springs were in good shape, so I just cleaned those up and painted them with spray-on rubberized undercoating. New tires and cheap rims were installed at Discount Tire where I get all my vehicles done. Added a pair of Bearing Buddies when all was said and done.
Rewired and installed all new lights. Amazing how nice that looks at dusk! Replaced the winch (The Wench, however, wasn't having any part of replacing!
) and the hitch because both were very questionable.
The bunks were still in good shape, but the material covering them was shot, so I picked up a couple yards of indoor/outdoor carpeting at one of the local big box stores and stapled a double layer of that onto the bunks.
Screw jack on the front is new from Tractor Supply, welded that onto the frame.
Really, just general stuff. Still don't have the brakes wired up, have to modify my Jeep by adding a controller--I have it, but like many of us, just waiting for a break in the weather! Real happy with how it turned out!
Cheers!