Was a beautiful daytoday in Carolina, 76 and sunny, so I spent time outside with the boat. I built a wooden bracket to support the forward mast when trailering.
Started by cutting a 2x4 26 inches long, it overlapped each side by about 4 inches at the point where the pupit downtubes go. I layed it in place and marked where the tubes for the pulpit go, then glued and screwed it to another piece 26 inches. I set my circular saw to cut just to the thckness of a 2x4 and I cut the pieces out where the rails set. long: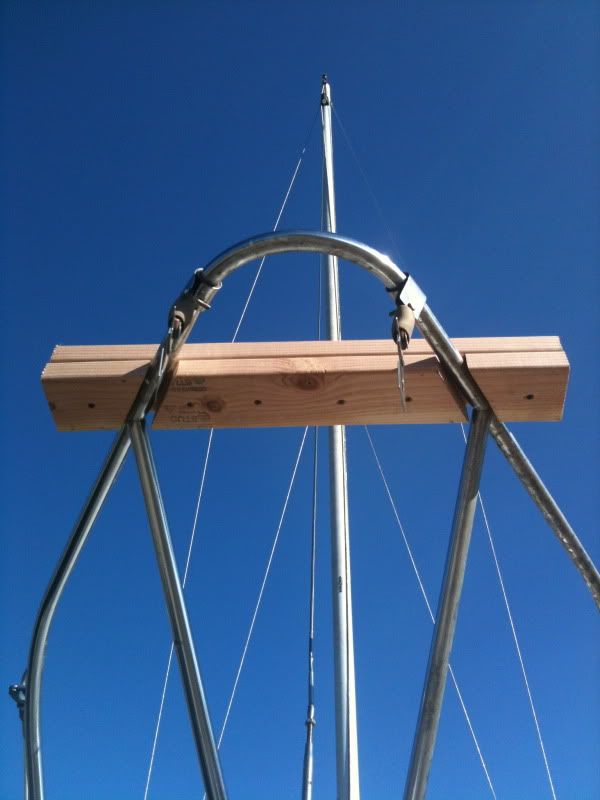 I cut a cardboard templet out to hold the mast, and transfered it to a 2x4 with the grain horizontal, I scalloped the sides just to make it look good, and used a jigsaw to cut it out. I pre-drilled holes and screwed it to the top centered.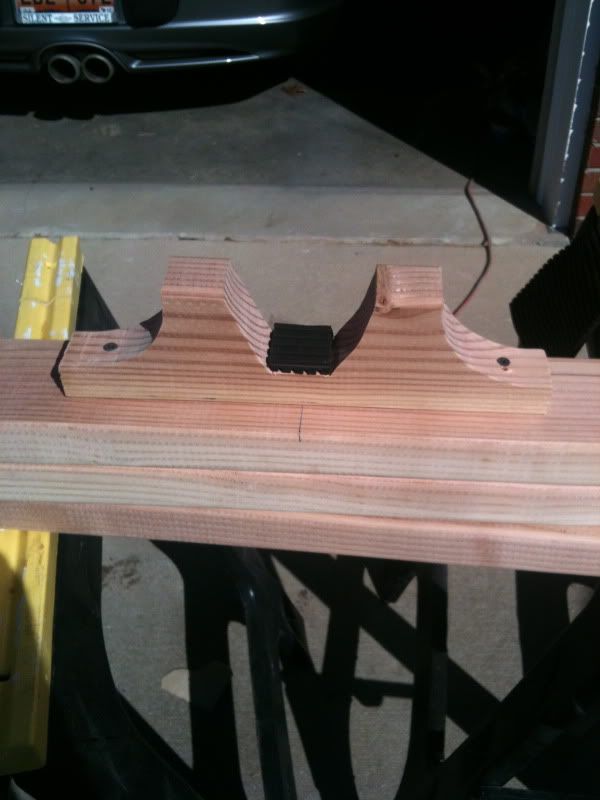 I had some DIN rubber laying around from my submarine days:
So I cut strips to put where it will contact the rails and a small square where the mast will sit.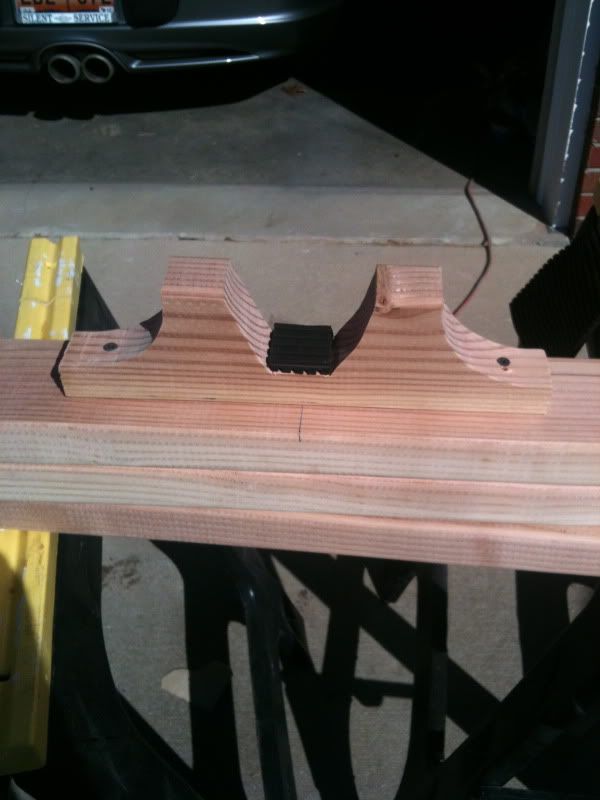 I'll put a coat or two of primer on it and a coat of the blue bottom enamel I will use. I saw someone else had made one similar, just thought I'd share my methods.
Used almost a whole 2x4x8 a handfull of drywall screws and some wood glue.