Photo # one, just a little something I throw together to give me a little weather protection as I work on the midsection.
Photo # two, the starbard window after initial removal... it looks a lot better than it did. The old dark P.G. will be replaced.
Photo # three, here you get a first look at the boat side framing after a little initial prep work.
Photo# four,
here you get a close up look at just how bad the honeycomb has deteriorated in sections of the frame at spots forming voids @ three inches deep. I NEED HELP HERE!
Photo # five, this section of the frame has not deteriorated quite as bad, but the gold colored section must be where one of the P.O's used 5200 or the like... its hard as rock.
Photo # six, here you can better see the voids formed by the complete deterioration of the honeycomb. This is where I well need the most help from the Chrysler brain trust... What the *%#%@ can I do to properly fill the voids?
Photo # seven, here you can better see the honeycomb deterioration and the voids I'm speaking of.
Photo # eight, here you get the whole picture from the inside with the starboard window temp. installed.
Photos# nine and ten, more of the same, with this much honeycomb deteroiration plus the use of what seems to be 5200 in places what would be my best plan of attack.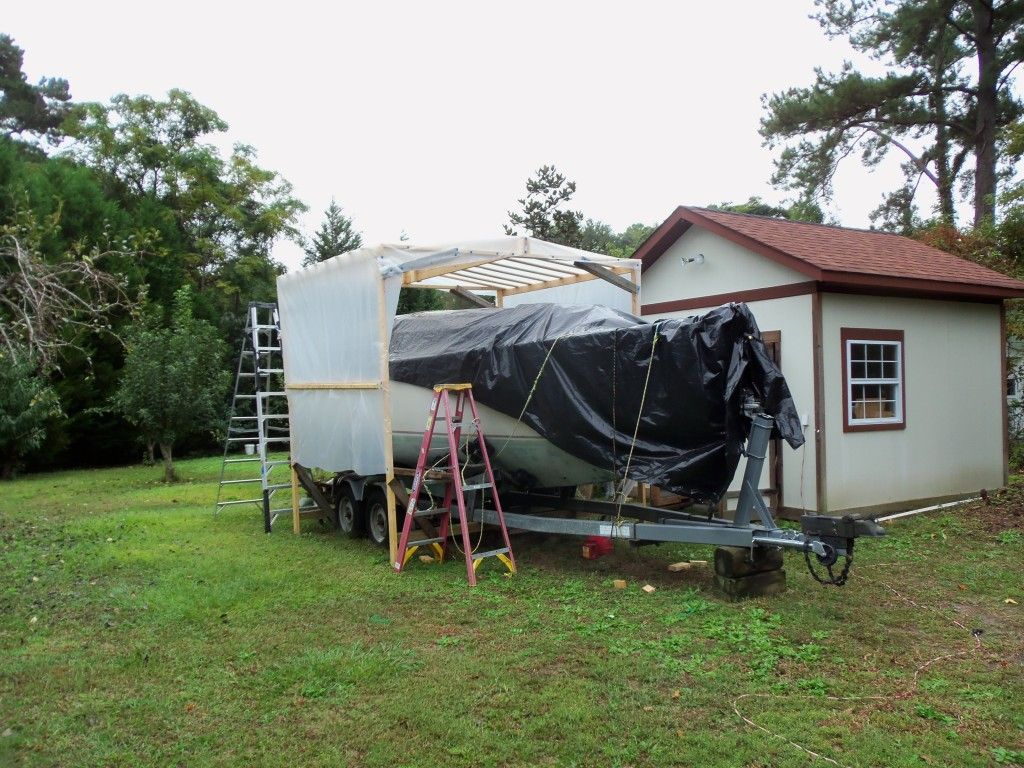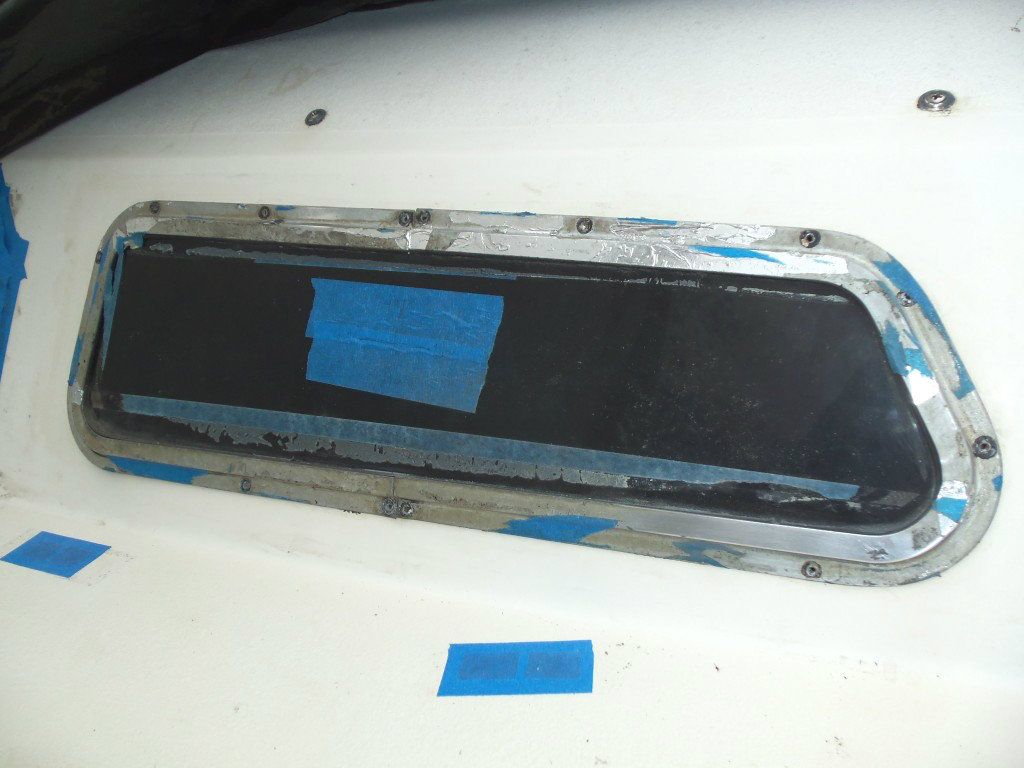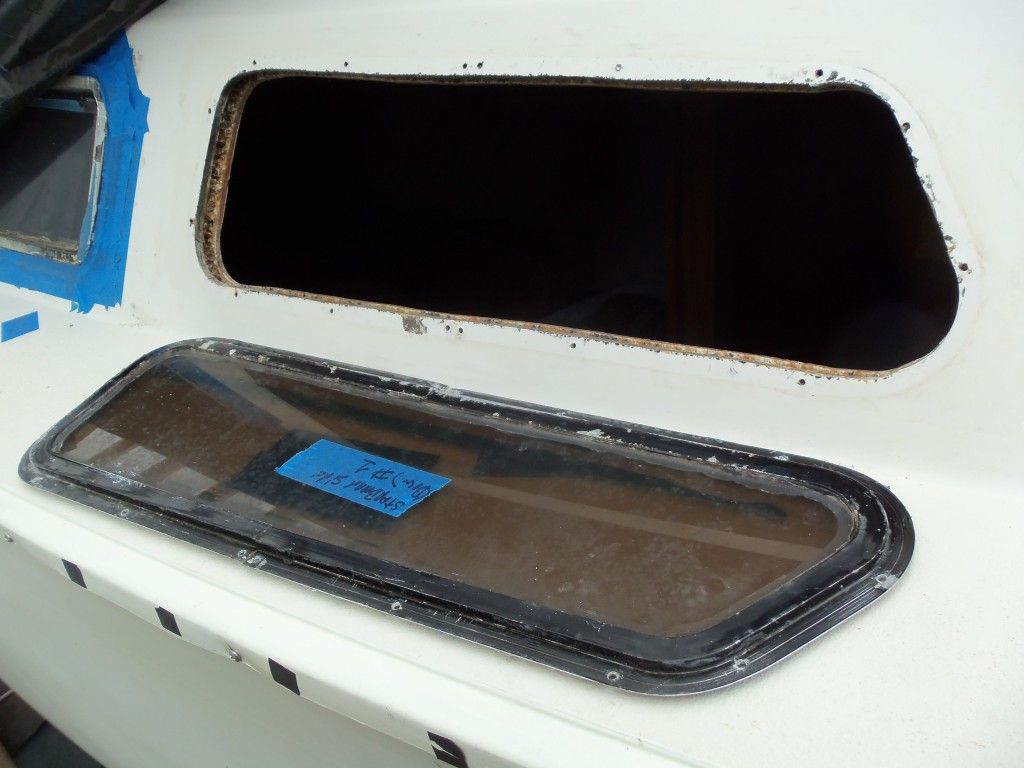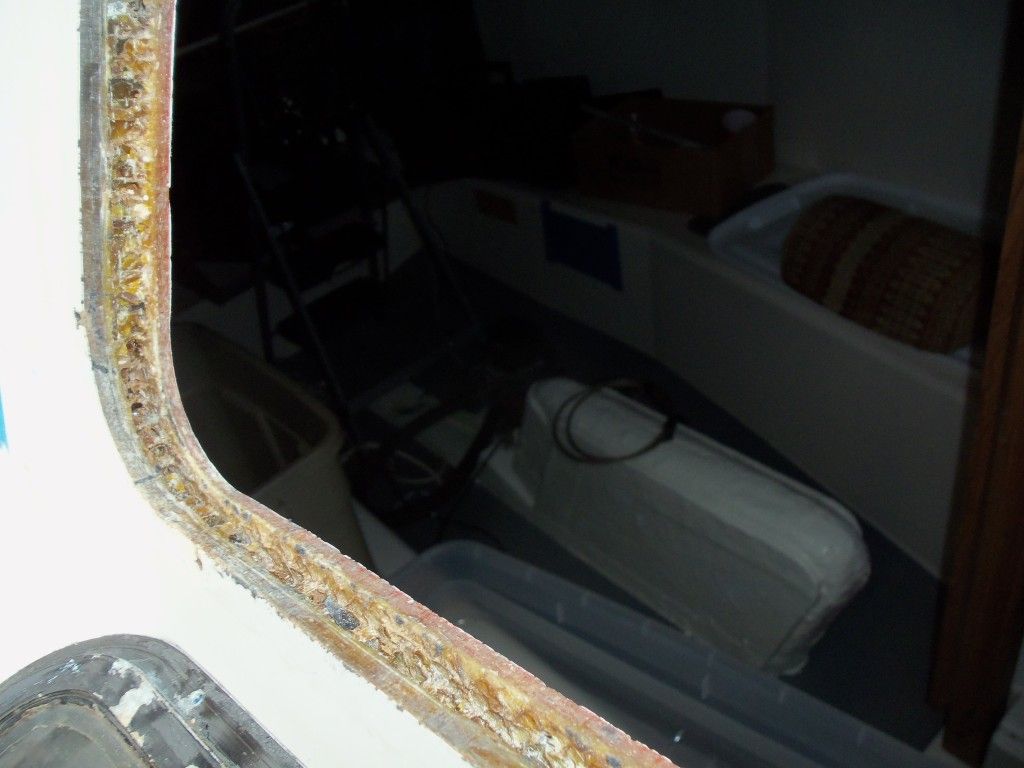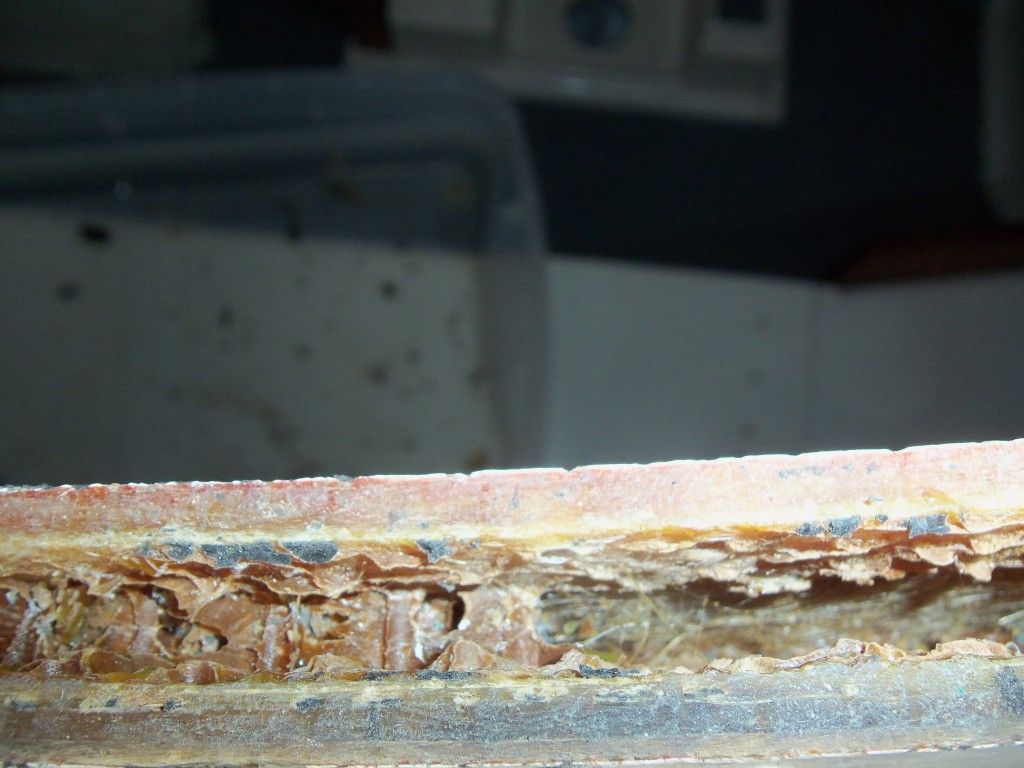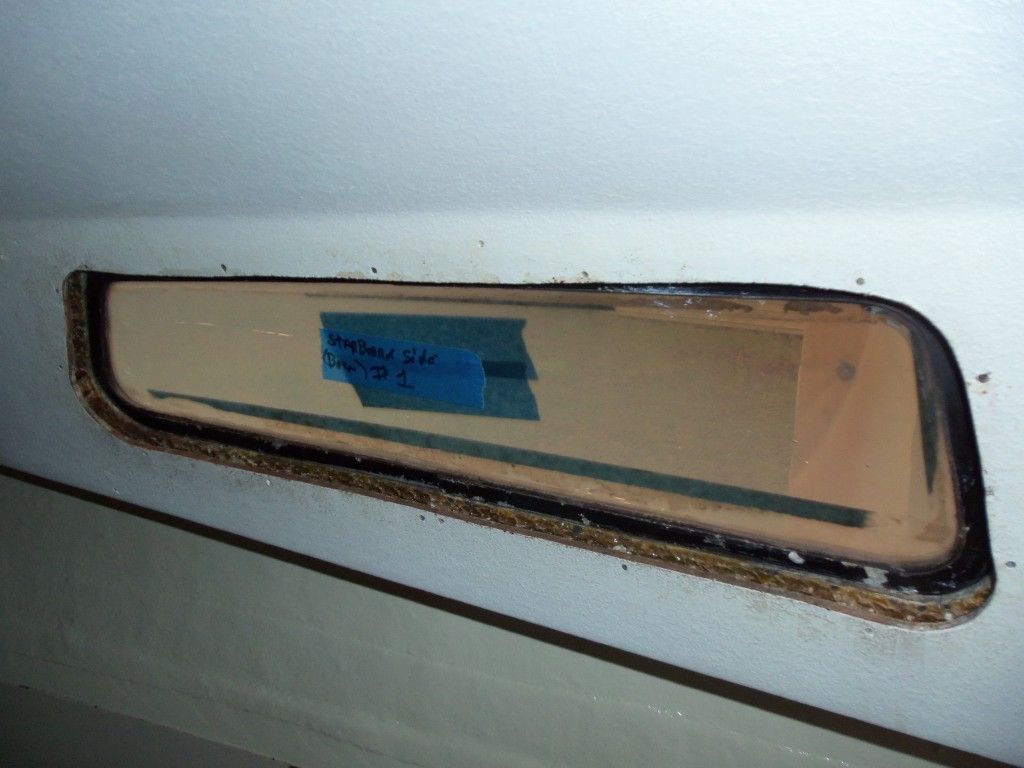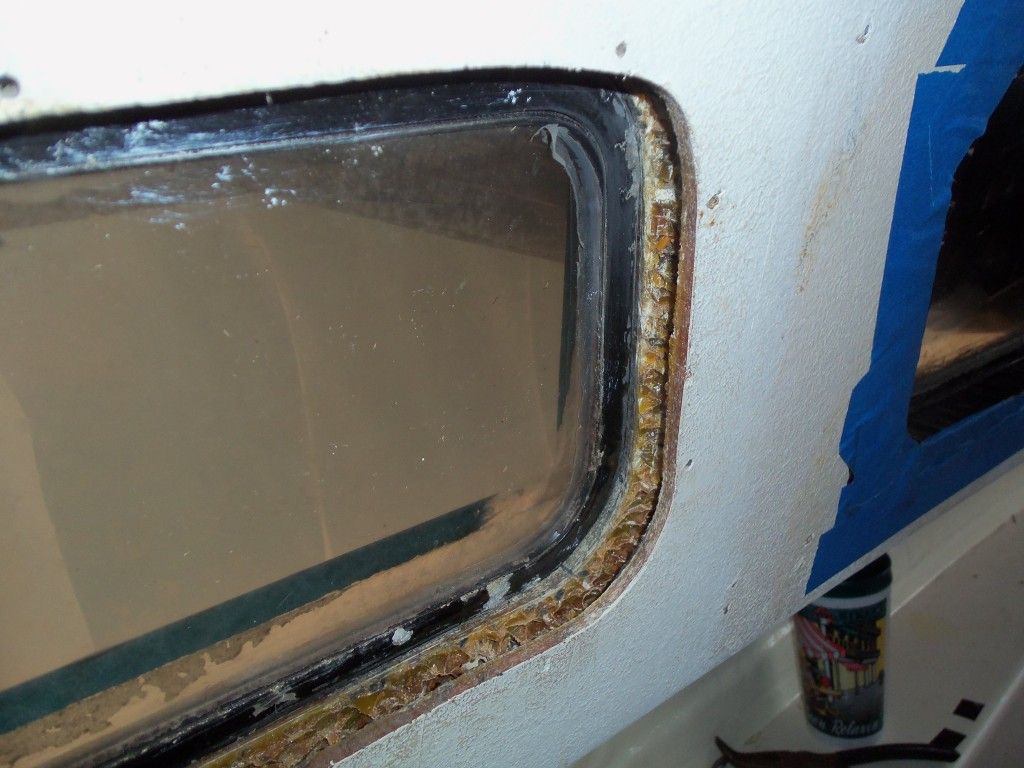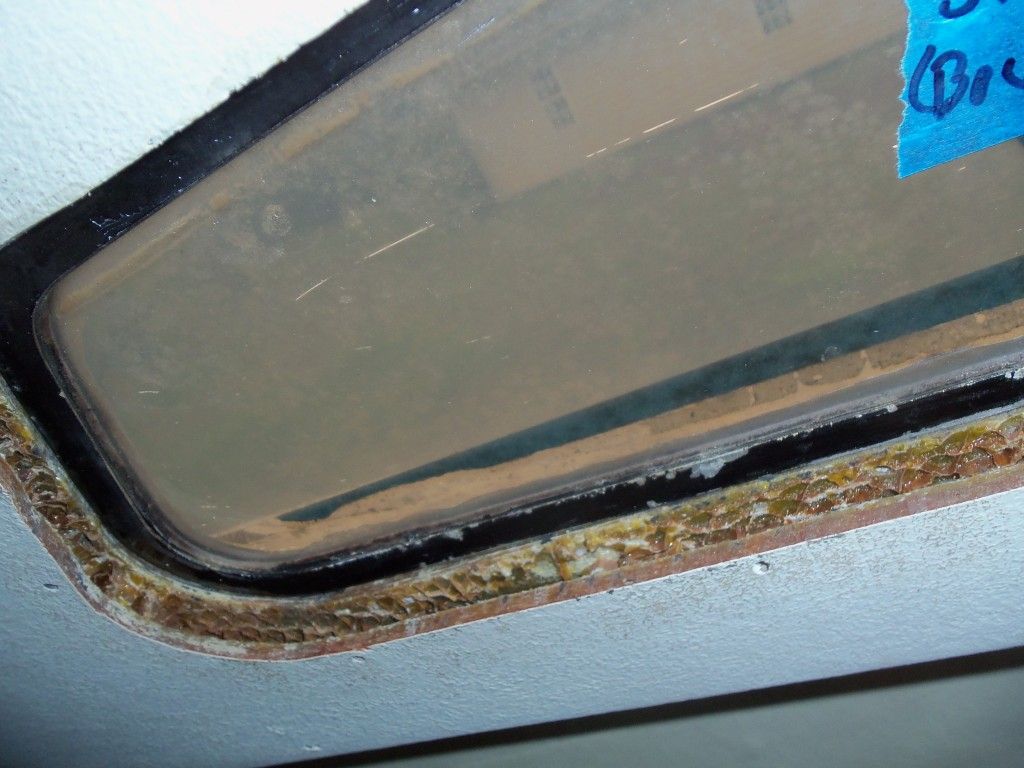 ANY ADVICE WOULD BE MUCH APPRECISTED
Terrence
Wilmington N.C.
Chrysler 26' 1980
Pandar (for now)