Well, here is a picture from the CL ad, the listing said "Free sailboat w/title":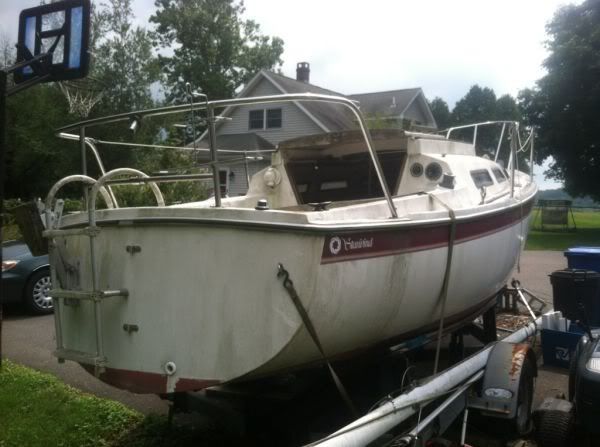 When I found her, she had two flat tires, the trailer bunks were rotten and falling off, and the boat had apparently had about 8" of water sitting inside after the owners sons had left the port windows unlatched and the companionway hatch boards out...
Thankfully none of the cushions, sails, or gear was stored in the boat! They had at least stored everything in their basement. The owner needed it gone ASAP, so I slapped two wheels and leaking tires on it and dragged it home with no lights or registration. It was basically the first person that tows it out of here gets it, so there was no time to delay!
It was getting dark as I left, one tire was going flat, the bunks were shot and the port side of the boat was actually resting on the bolts that used to hold the bunk boards on... I decided I couldn't make it safely home. Luckily my work was on the way, so I towed it there for the night.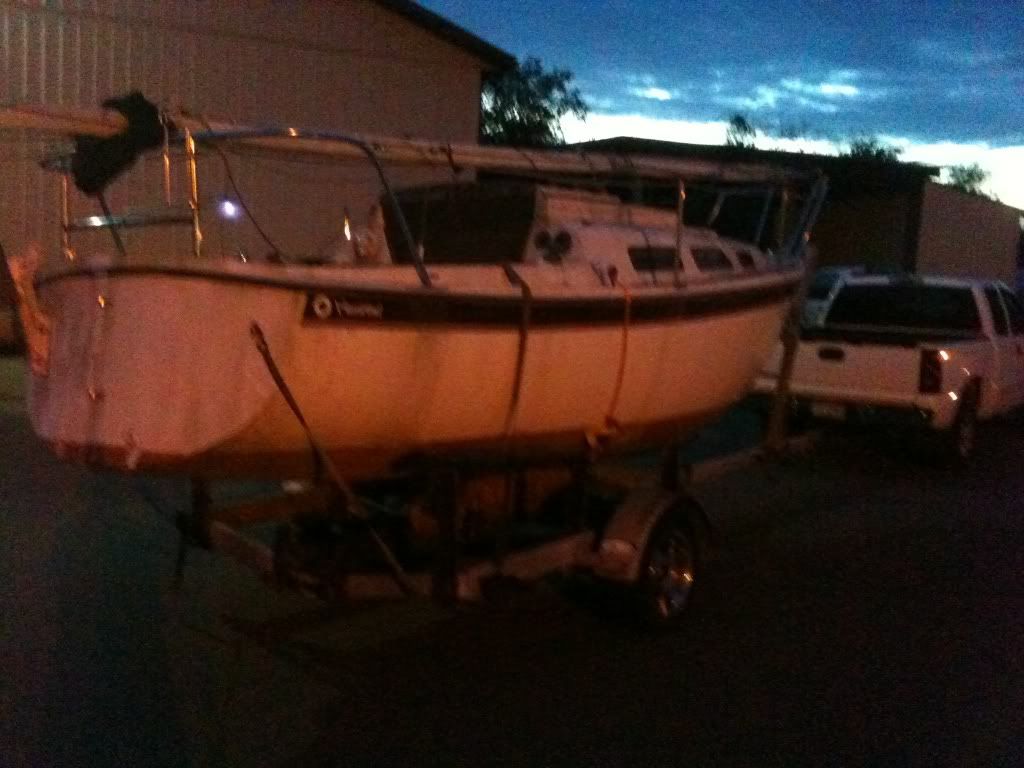 It actually worked out well, because we have a pressure wash bay at our shop, which I used to clean a decades worth of grime off the boat. It also allowed me to install new LED trailer lights and do some temporary repairs to keep the trailer bunk supports from ruining the hull. So after a thorough scrub down and wash we had this: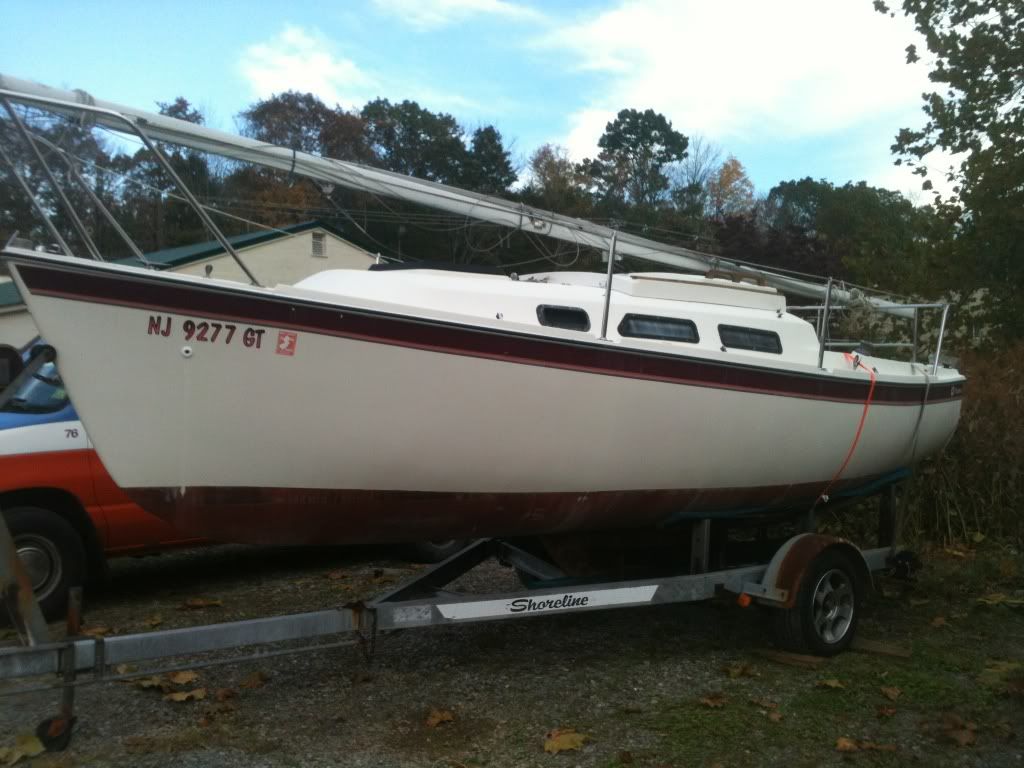 I finally towed it home, where we began to clean the nastiness that was growing in the cabin...